If you poke around this site or have read any of my old magazine articles you might know that I have been running Muddy Pro Sticks since they hit the market back around 2012. I love the rope system enough to use them despite being 4 short sticks instead of the 3 long sticks I prefer. Well, then I found out that they were recalled and I didn't know it. I did reach out to Muddy via their website to try to buy replacement tree cleats but I have never received any response from the company.
I was really hoping that Dan Infalt's much rumored sticks would already be available on the market, but in the wake of the recall I think it might be OK to let other hunters do a season on them before buying. It's hard to imagine a model of climbing stick with more man hours of use worldwide than the Long Wolf ones.

In the above picture you can see there are two sticks as they came out of the box on the bottom. Build quality was very good, and they feel very sturdy. I've used this model on and off over the years and have never heard anything bad about them from anyone.
I have been using Yak Grips on my treestand buckles for several seasons now and like the way they keep buckles from clanging on metal. I bought an extra pair of these that I cut in half and installed on all 4 buckles.
I decided to try out Stealth Strips instead of doing a hockey tape wrap. I must say I'm very impressed with the material and I think I'm going to like them. It did take me a little time to install them the way that I approached the project, but the results are phenomenal!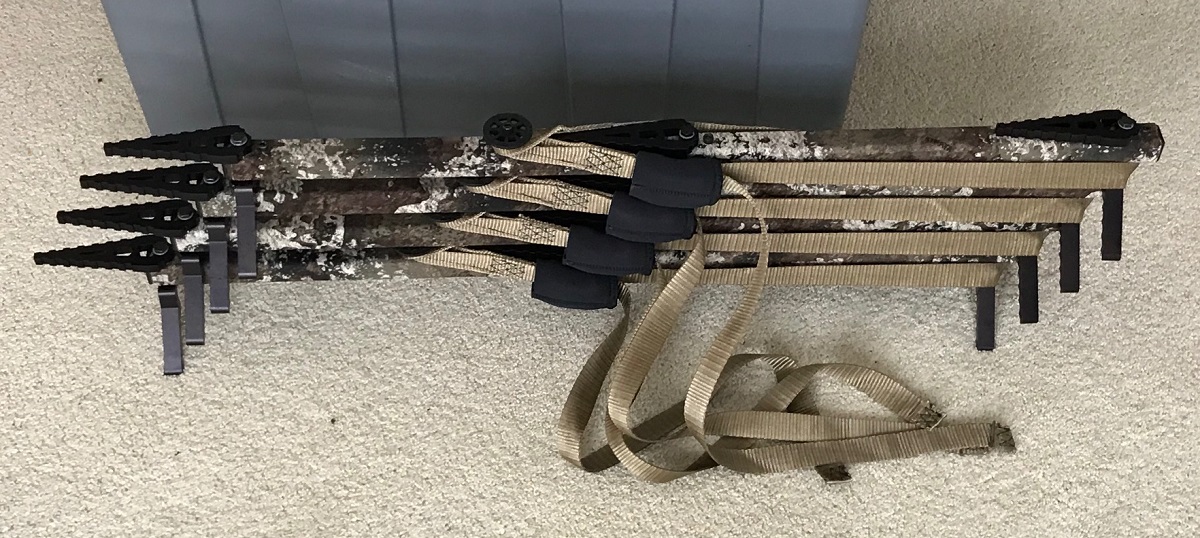 I really liked the double steps and rope/cam system on the Muddy sticks, but I think this setup is going to serve me well. Now with one off-season project done, on to the other million on my list of things to do before my next hunt in a few months….