It's a cool fall morning which would normally lead me into the deer woods, but the wind and rain have left me to drinking coffee indoors today. Seems like a perfect morning to sit back and tell a little story.
There are different ways people tell their friends that they care about them. Some folks say aloud, others by doing something for the other person, and some people like to give gifts. Coincidentally both my old friend Andrew and I are people who like to offer gifts to the important people in our lives. I often gift books, wine, or some little helpful gadget to friends. I've seen Andrew give away lots of nick knacks, jars of jam, hot sauces, and all sorts of other stuff to his friends. Many little things were exchanged back and forth between the two of us over the years, some practical, some absurd, some comical. There was one exchange has become even more important to me after my friends untimely passing.
A few years ago I ordered myself a very special hunting knife from Lucas Forge. It took about a year to get it, but it was a supreme knife and absolutely worth the wait. I took it to my next hunt at Wild Things and the group had a good bit of luck that week. There were a bunch of animals to dress out and butcher in the skinning shed over a few days. One evening I watched Andrew working over one hog with his little Opinel and I offered him my Packer off my belt while I was holding the carcass. With great ease he finished up all the required cutting and I knew exactly what my next gift to him was going to be. As soon as I got back to telephone range I called up Lucas Forge and I had a custom knife commissioned for my friend based on the same blade geometry of my knife, but fitted with things that would better suit his tastes than mine.
About six or seven months later I received the knife and it was one of the most beautiful knives I've ever seen. A true masterpiece. I packed it up and took it on my next trip to South Carolina that March when Andrew and I would both be celebrating our birthdays. There was one night before the hunters were going to show up so we had a good dinner after a day worth of chores around the property. Andrew seemed keen to know how my preparations were going for my Wyoming pronghorn hunt. It was a subject we'd discussed frequently over the phone, he seemed very excited for my upcoming adventure. In particular this exact evening, he was wondering how my quest for higher power binoculars was going. I let him know I had picked out a pair of 10x42s that I would be ready to buy in a few months.
After dinner I presented him with the knife I had made for him, when he opened it I could see he was in awe of the quality, fit, and finish. I said "happy birthday my friend!" He gave me a big hug and then really looked it over for a while. I knew I had found the perfect thing for him, and that knife never left his canvas hunting bag. I wonder how many animals it dressed and quartered out over the last few years. Looking back I can't recall if he gave me a penny for that knife or not, many people believe giving a knife will severe a friendship, but I was not concerned in the least about our friendship.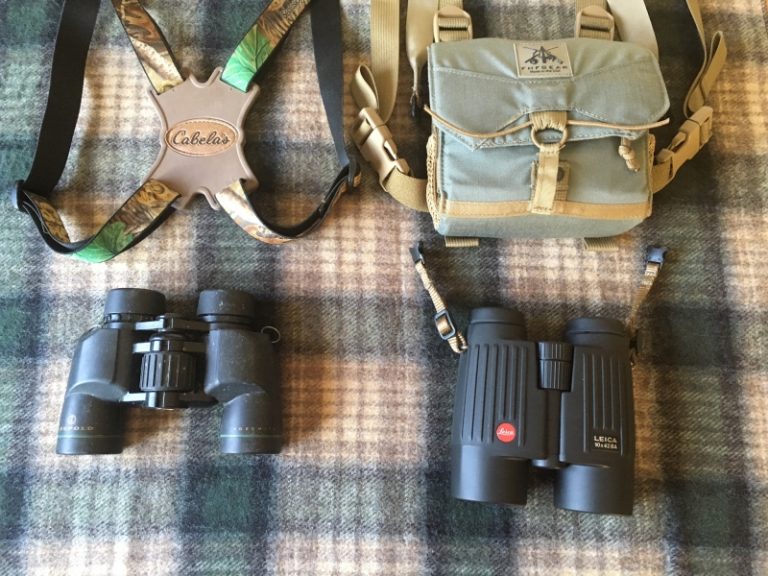 After a few moments he reached up on top of the fridge and pulled down an old Leica box. He explained that when he closed his sporting goods store this was one thing he refused to discount, so he kept them in his safe for the last 20 years. When I told him over the phone I was shopping for some 10x42s, he figured that their destiny should be hanging around my neck. It was my turn to be awestruck. That week I glassed up alligators, hogs, deer, and turkeys.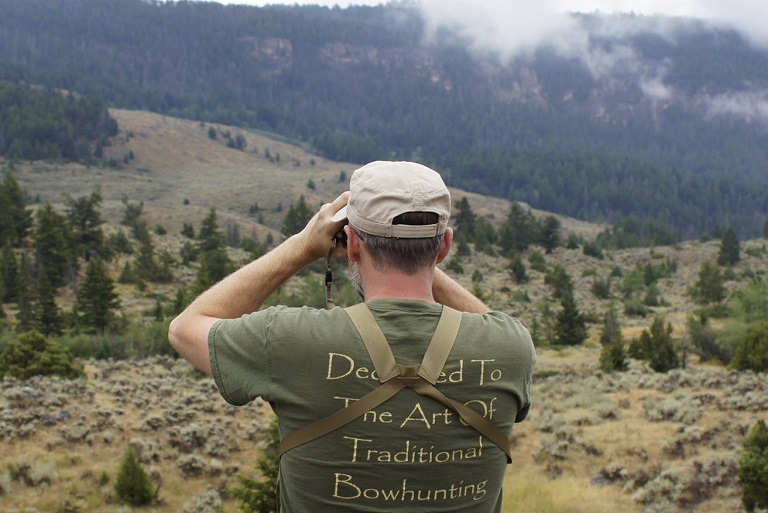 I took them to Wyoming where I used them to judge horns on pronghorns, and glass up moose, badgers, mule deer, and all sorts of other animals. Also got some really good looks at some bison coming through South Dakota.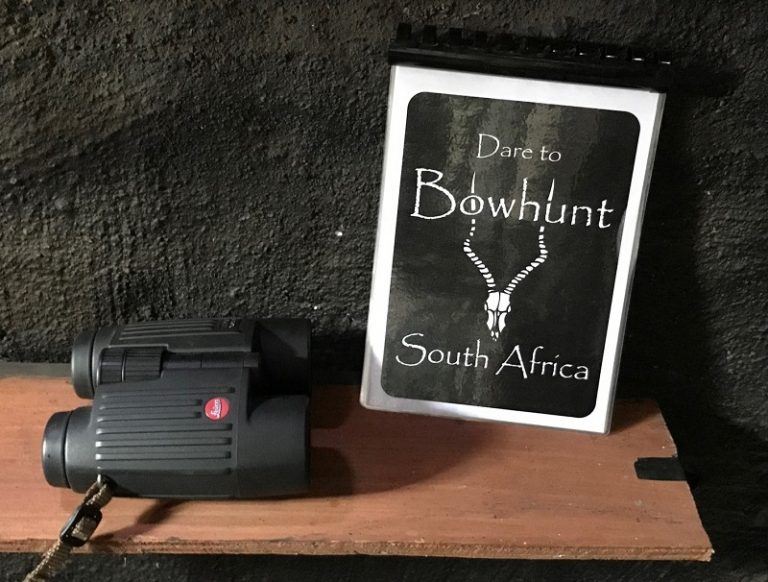 I took them to Africa and glassed up more things than I can recall. Giraffes, buffalo, wildebeests, kudu, eland, impala, mountain reesbuk, warthogs, nyala, and baboons among them. My memories of using those binoculars in Africa are bitter sweet because it was on my last day that I was told of Andrew's death.
Upon return I was unpacking my hunting gear, and these binoculars in particular and I stopped for a long time to reflect on them. I spent quite a while thinking about my friend, and wondering what hopes he might have had for these when he gave them to me. Did he imagine me looking at trophy bucks through them? Did he think they would actually get to Africa? Did he picture us sitting on the porch in camp, drinking coffee and looking at alligators?
Reflecting on the idea that of all of the things Andrew gave to me over the years, I realized that these are the only piece of actual hunting gear he ever gifted to me. Maybe I'm becoming a sentimental fool early in life, but I decided that I want to have these on my chest for my future hunts. I want our hunting memories near at hand when I am going afield.
As for the knife, I know not what happened to it or where it ended up. I care not. The important thing to me was seeing the look in his eye and knowing he probably thought of me every time he fished it out of his bag to dress out or butcher an animal. The significance of that knife to me passed with it's owner.