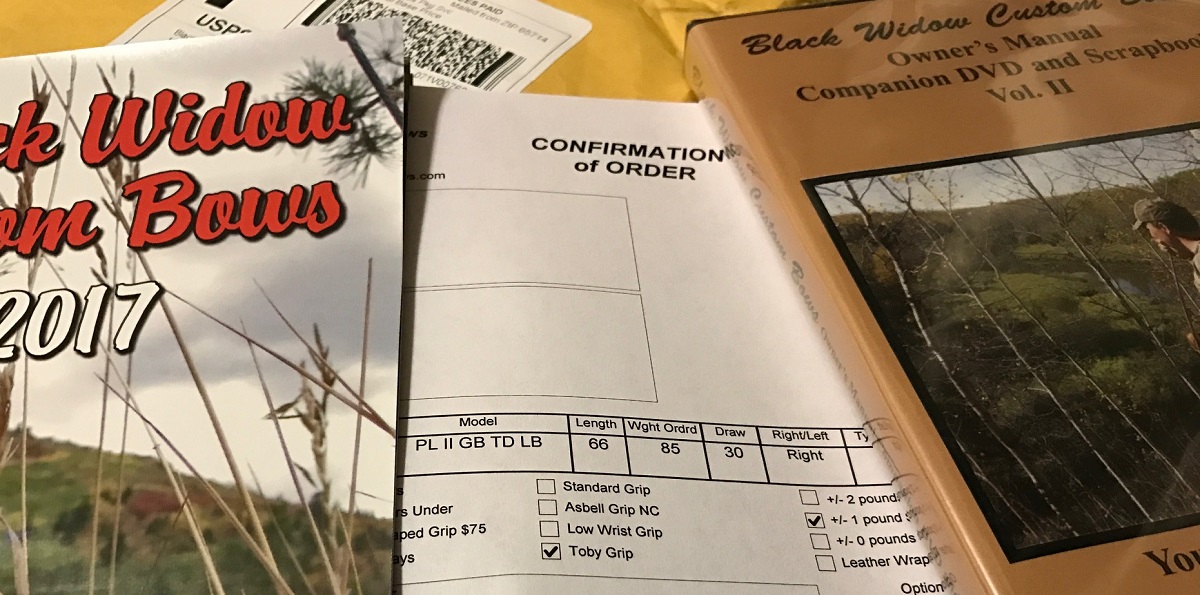 I bought a longbow to hunt Cape Buffalo in 2013. It is a Northern Mist Whisper longbow 85@30 at 68″. It's a dandy bow and I got a hog with it in 2014. As I was getting ready for this hunt, the logistics involved with a one piece bow kept coming up. Finally, I realized that I really did need a takedown bow for this adventure.
It's been over two years since I seriously hunted with a ASL, I've been hooked on my Black Widow PL longbow because I shoot it better than any other bow I've owned. I love ASL bows, especially the last three I am down to, but this is a dead serious endeavor and I think the best thing I can do is mimic the bow I shoot best in every possible way.
Black Widow Bows is building me a 2 piece longbow that matches my current bow in every aspect except draw weight. It will be a few weeks before it gets here, but I trust it will be exactly what I need for hunting Cape Buffalo.