After years of carrying a combination of fixed blades and sharpeners, I'm changing up my approach a little this season.
Last year a successful hunter and I hung his hog in the skinning shed and we broke out our knives to skin, quarter, and pack his meat for the road. I was using a much beloved custom knife for my parts, he used this little scalpel handle with replaceable blades.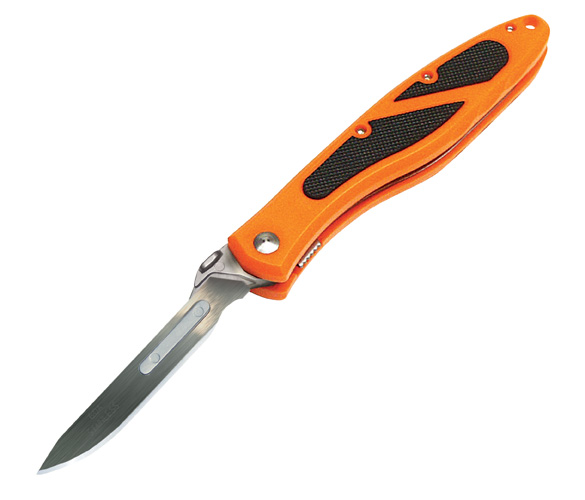 I'd seen these before, but I'd never used one. He put a fresh blade on that thing and I was very impressed by seeing how sharp it was and how well it held that edge over the course of the entirety of the process. I appreciated how the tiny blade helped in freeing up things in tight spaces.
The following Monday I bought one of my own, and just two weeks later I got to use it to dress and butcher a few hogs. One benefit I really liked was putting on one blade to do the dressing and skinning, then putting a fresh blade on for butchering. I purchased a 100 pack of blades on Amazon so my cost per blade is only about thirty cents.
I see only 3 "cons" to this system. First, those blades are so crazy sharp a guy could cut himself up pretty good and not know it. Second, those blades are so sharp that even a tiny slip will cut easily through a hide during skinning. Finally, the folding system can get bits of meat and debris in it that you need to clean out. For that last piece I also ordered a Havalon #8 Handle which is a solid handle for the same blades. This is what I do my basic caping and skull work with.
The other half of my two knife system is my multi-tool.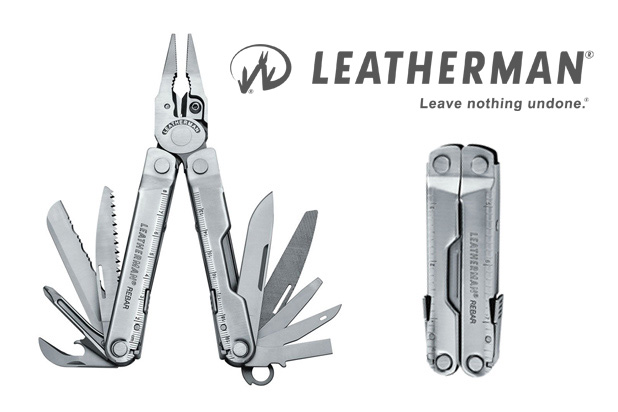 I recently sold my Juice, my Wingman, and my Skeletool and purchased a Rebar. It is bigger and heavier than any of my previous tools, but it eliminates a few other items so I believe it to be worth the weight.
So if my Havalon only comes out for game processing, this is going to be 100% of the rest of the time. Here is how I came to chose the Rebar and found myself paying for yet another Leatherman:
Pliars – required to change blades safely on Havalon. One million other uses too.
Saw – pelvic and breast bones in a pinch.
File – retouch a broadhead if needed out of camp.
Blade – "rope and cheese" as Steve Rinella would say.
Serrated blade – I actually had a main blade snap off one of my old multi-tools, it had a serrated blade I used as a backup until I could get a replacement. Glad to have a second blade on this one.
Everything else – nice mix of wire cutters, screwdrivers, awl, etc.
This is the best Leatherman I've owned (going back to the early 90s) and I've very happy with it after it's first two hunting trips.
So there you have my Two Knife System as it lives in my backpack. I have some other fixed blades in heavy butchering kit that I really like, but I will save that for another post.